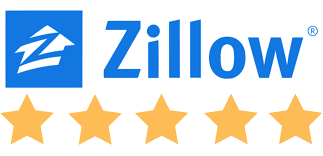 "Mark was a constant professional. He answered all our questions and when we needed something he was there for us. As the market was turning he was still able to sell our house quickly for top dollar while other listings were still sitting there. If you want you want an easy, professionally handled transaction, then Mark is your go to agent." - Dmitriy B.

---
"Mark is an amazing realtor! He is extremely knowledgeable and goes above and beyond for his clients! He helped sell not only our home but my father in laws house. He made sure every little detail was taken care of. I would recommend him to anyone I know selling or buying a home!" - Jaclyn P.

---
"Mark is great to work with. He is charismatic and honest. He was very helpful and answered all my questions effectively. The process went smoothly from start to finish. He completed all the formalities and inspections in a timely fashion so that we could purchase and move into our home as easy as possible." - Tammy G.

---
"Mark not only helped us find our new home, but he negotiated us the best deal ever!!! We have been in our home now for 10 years and we are sooooooo happy!!! Mark will be our man for years to come!!!" - Brandie L.

---
"Mark truly knows his real estate market. He provides excellent customer service. Always goes above and beyond for his clients! He has helped us with all of our real estate needs since 2004." - Tracy E.

---
"As a first time home buyer, I was very grateful to have a realtor like Mark on our side. Not only did he help us find our forever home, he also helped connect us with a loan specialist that we've used several times over the last 10 years. Mark made the process quick and easy and we felt at ease knowing he had our best interest in mind. I would highly recommend working with Mark and consider him my trusted realtor of choice." - Shira F.

---
"Mark helped me buy my place in a tough, competitive market. He was very diligent, professional, and hard working. He was quick to respond to my inquiries and always made himself available for a viewing. Even after escrow was over, he checked in with me periodically to make sure I was happy with my place. I would definitely work with him again." - Vivian C.

---
"Mark has helped me purchase 3 homes over the past 15 years. His professionalism, dedication and patience in showing properties and and closing transactions makes him a top notch agent. He will be helping me on the sell side very soon." - Benedetto D.

---
"Mark was very helpful in my home buying process! Hard working, resourceful and helped us make the right decisions and guide us school districts which was very important. I highly recommend him!" - Michelle G.

---
"This was the very best experience I could of ever asked for. From start to finish Mark was there every step of the way. And having someone that knows the area and what people expect means a lot. From day one Mark put everything in place to speed up my process as a seller and yet make things easier for a buyer to make a choice. Great experience thank you." - Scott P.

---
Find Out More About Mark
Here